It's Science Sunday – are you asleep yet?
When Clogs Become an Everyday Thing
Toilets can clog from time to time — whether it's due to too much toilet paper per flush, or a variety of other reasons. However, if the toilet is experiencing clogs on a weekly or even daily basis, something is up! This could be due to a weak flush, which is easily fixable by installing a toilet replacement. Unless you enjoy plunging your toilet on a regular basis…
When a Plumber is Called Too Frequently
Do you find yourself calling the plumber to fix your toilet more now than ever? The replacement of small parts, fixing of water leaks, and removal of blockages can add up over time. For those who have their local plumber on speed dial, it might be more cost-effective to replace the toilet altogether. Between the savings of all the repairs and the water efficiency, an upgrade might be your best bet.
When It's From a Previous Millenium
For those with a toilet from before the year 2000, an upgrade is almost a required at this point! Like the weak flush and frequency of repairs we've covered earlier, older toilets also have an increased chance of cracking. One wrong move and an old, weak toilet can develop a crack that can turn into a plumbing nightmare should it ever completely break. Not to mention the amount of money you're losing due to old, inefficient models of toilets. If a toilet is old enough to vote, it shouldn't be in use!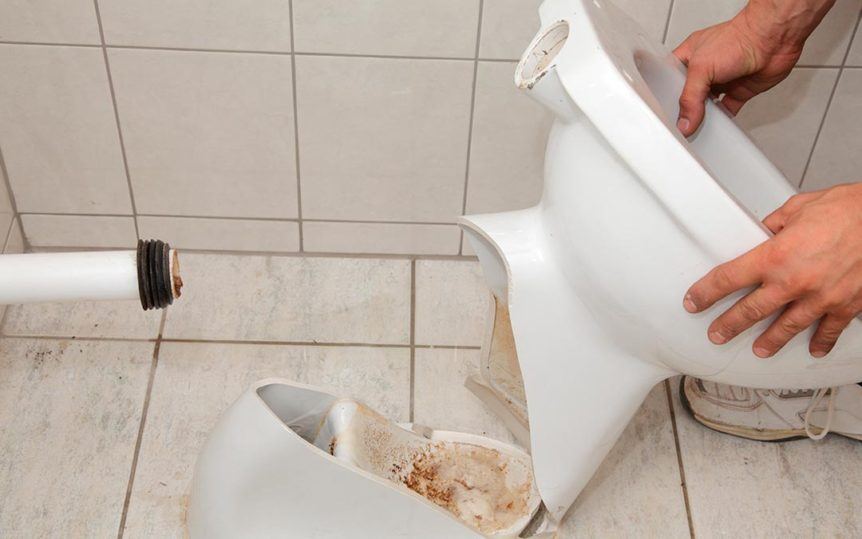 Every toilet will reach the end of its road and will need to be replaced — hopefully before a plumbing emergency occurs. For those in need of toilet repairs and replacements, we at JD Signature Plumbing can handle the job for you! Give us a call today.